His Excellency President Abdel Fattah Al-Sisi inaugurated a number of national projects and Al Asmarat 3 with the participation of a delegation of Ain Shams University students, which comes as a complement to the state's plan to eliminate slums and completion of the Al Asmarat projects 1, 2, where the Popular Defense Forces organized in cooperation with Ain Shams University and the participation of a delegation of university students to attend the openings, under the patronage of Prof. Dr. Mahmoud El-Metini, President of the University, and Prof. Dr. Abdel-Fattah Saud, Vice President of the University for Education and Student Affairs and under the supervision of Colonel staff of war Muhammad Ramadan, Director of the Military Education Department at Ain Shams University.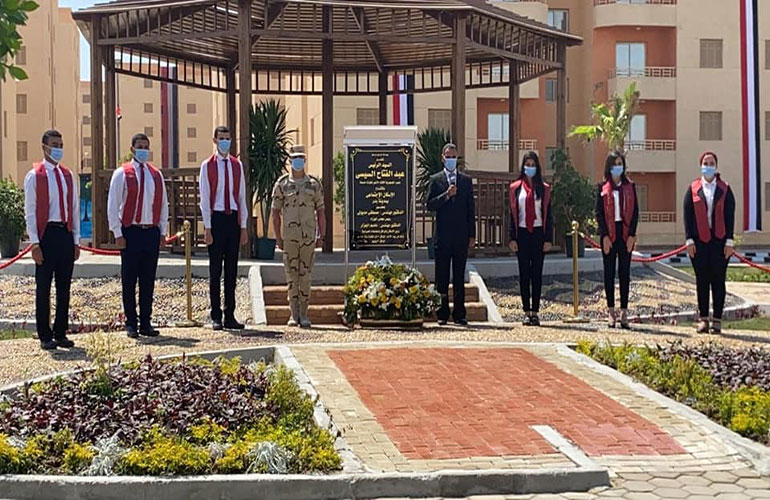 The visit came within the framework of the President's directives to raise awareness and raise the spirit of loyalty and affiliation among Egyptian university students and introduce them to the national projects undertaken by the Egyptian state through the participation of students in national projects in order to enable young people to solve the population density crisis. This has commended the university's students for the accelerating steps that the Egyptian state undertakes to reach the position that the Egyptian citizen deserves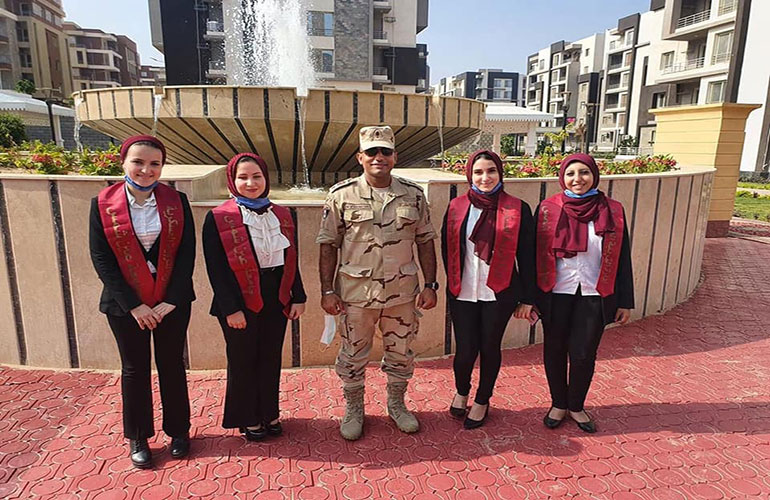 The student delegation also praised the huge effort made to complete these projects on time and the extent of the Egyptian state's interest in achieving added value to its wealth and achieving the highest benefit from it.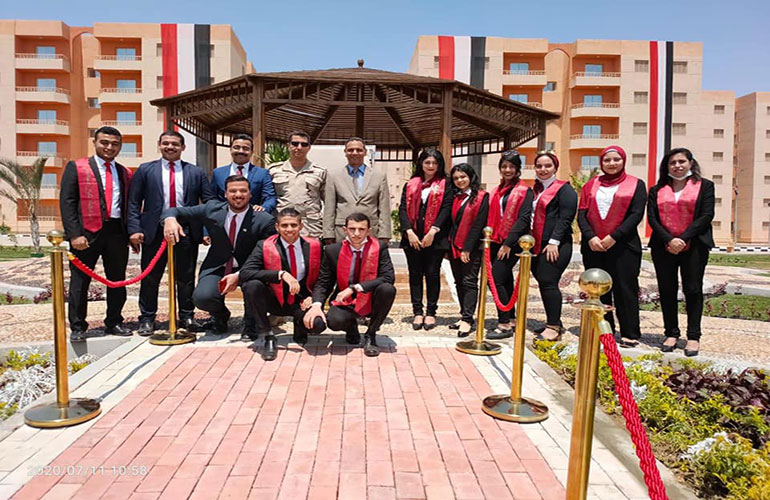 The students also listened to an explanation from youth housing officials, who indicated that it is an opportunity to empower and assist young people through social housing, the House of Egypt, and distinguished housing based on the implementation of the Urban Communities Authority in cooperation with the armed forces in a manner that is appropriate for all social levels.