Prof. Dr. Abdul Wahab Ezzat, President of the University, presented a rare collection of papyrus papers to the delegation. His Excellency also gave a memorial shield to the members of the Italian delegation. At the end of the meeting, the delegation visited the Center for Papyrus Studies and Engravings. He listened to a full explanation from the Director of the Center on the efforts of Ain Shams University in the field of papyrus and engravings and restoration.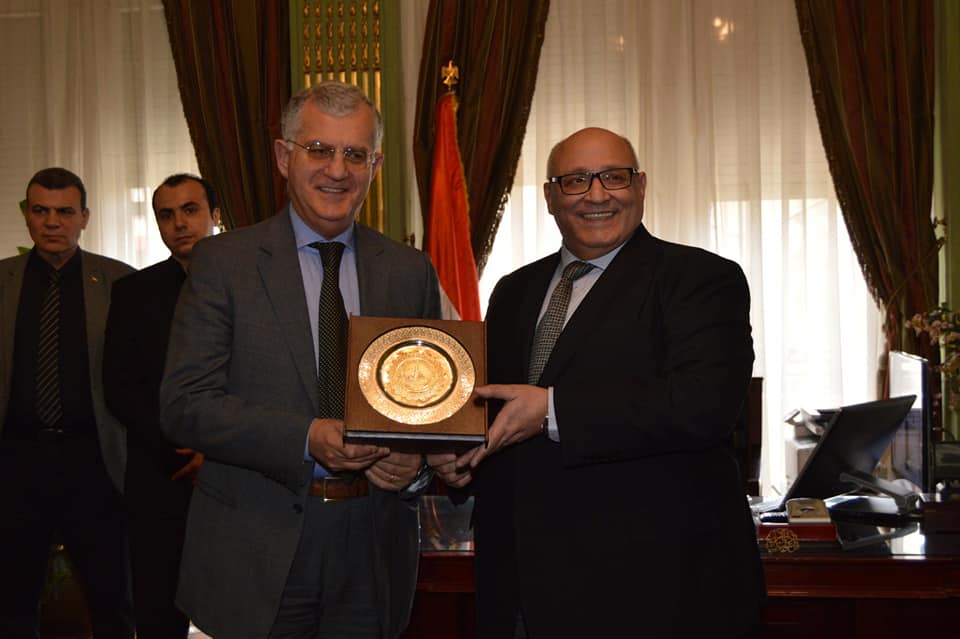 The delegation was pleased to see the center of activities and events and a specialized laboratory for restoration with the latest equipment and systems
The delegation stressed its keenness to consolidate the bonds of cooperation between the two universities in the previous fields. Salem thanked the delegation for the keenness of the university to open channels of cooperation with international institutions and bodies as well as the expected cooperation with the University of Catania, Italy, which contributes to raising the university's classification in the field of humanities and social sciences.